Regular price
Sale price
$32.00 CAD
Unit price
per
Sale
Sold out
Our Fresh Eucalyptus Personalized Message candle is a great way to show the candle lovers in your life that you're thinking of them. Add a personal message to be printed on a luxury cream-colored estate paper (textured) label. You can choose to pick up your candle at the workshop or we can take care of sending it to its recipient!

Fragrance notes: Eucalyptus, lemon zest and lavender
Available online only - cannot be purchased directly at our showroom.


Fragrance
Family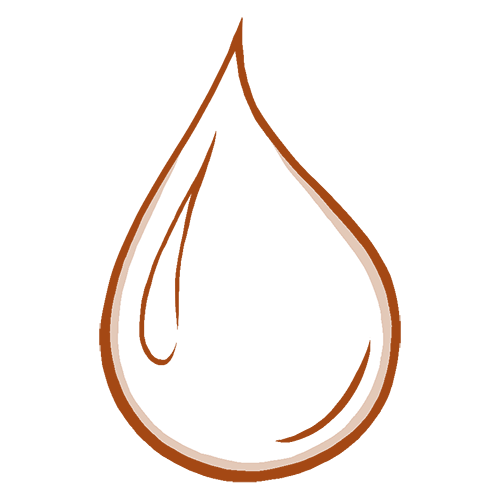 FRAIS
Scent Throw
How strong is it?
3/5
Share
Care tips

Here are some tips to help you get the most out of your T. Lees candles & accessories:

Candles


First use: the first time you light up, make sure to keep your candle burning until the melted wax has reached the jar's rim (all the way around). Our 4 oz candles will need about 2 hours and the 8 oz and 16 oz candles will take about 3-4 hours to reach the edge of the jar. Thus, during subsequent uses, the wax will burn uniformly.


Never keep your candle lit for more than 4 hours at a time. Doing so can lead to a large flame, black soot on the jar and buildup on the wick which can fall off into the melted wax.


Always trim the wick to 1/4" before each use.


Stop using when there is about 0.5 cm of wax at the bottom of the jar.


If at any time the flame becomes to large, immediately extinguish the candle and allow the wax to re-solidify before trimming the wick down and re-lighting.


Cleaning: rinse the jar with hot water to remove the remaining wax and then clean with dish soap.



Never leave

a burning candle unattended or in the reach of flammable objects, children or pets.


Upcycle your used candle jars: we have many ideas and inspirations to give your jars a second life.


Electric Lighters


Instructions :

Charge using the USB cable provided by connecting to a computer, cell phone
charger or any other charger with an output voltage of DC 5V +/- 0,5V and an output current below 3000mA.
The blue lights will turn off when charging is complete (approximately 1 to 2 hours).
The battery is rechargeable. Before the battery is fully discharged, immediate charging after use will extend battery life.
After charging, advance the switch to reveal the power button and press to ignite.
The spark will automatically shut off after 6 seconds.
After use, return the switch to its initial position.

If your lighter won't ignite :

Ensure the lighter is charged.
If it still does not turn on, activate the main switch to extend the prongs and wipe them to remove any residue or wax that might have built up over time. Once clean, follow normal usage instructions.

See our FAQ section for more safety tips




Product information

Approximate burn time :

4 oz = 25 to 30 hours
8 oz = 45 to 50 hours
16 oz = 75 to 80 hours
Shipping policy

Delivery costs

Free with any purchase of $100 or more (before taxes).
*Wedding candles, price wholesale and private label: delivery charges apply.
Flat rate of $12 for all purchases under $100 on the island of Montreal.
Flat fee of $15 for all purchases under $100 in Quebec (except Montreal) and Ontario.
Flat fee of $18 for all purchases under $100 elsewhere in Canada.

Any package returned to T. Lees due to an incorrect or incomplete delivery address will be reshipped at the customer's expense.


Order Processing< /strong>
Orders are processed within 1-3 business days. Pickups at the workshop can be prepared the same day. If you have not received confirmation that your order is ready for collection, please contact us to confirm that your order is ready before showing up.

Shipping
We ship to Canada only. Packages are shipped via Canada Post, Purolator, UPS, Loomis, Canpar, GLS or Fedex.


Delivery Time
Usually between 1 to 3 working days following shipment depending on the carrier. We are not responsible for delivery delays from the carrier.

Pick up in store
We offer you the possibility of picking up your order directly at the store during our opening hours. The option is available when ordering online.
We keep orders in store for 30 days. After this time, orders will be canceled and refunded less a 20% handling fee. No refunds on custom or discounted products that we can no longer sell.

Retail/Wholesale

Calculated based on actual cost of order (weight/dimension)
Free in-store pick-up
View full details